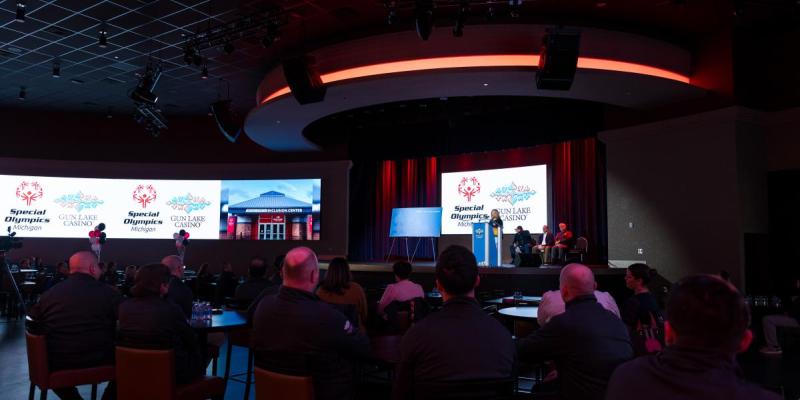 Gun Lake Casino and Special Olympics Michigan announce a "winning" partnership for inclusion!
On Thursday, leadership from Special Olympics Michigan (SOMI), Gun Lake Casino, and Gun Lake Tribe gathered to announce a new state-wide partnership, including the presenting sponsorship of the world's largest Special Olympics training facility located in Grand Rapids, Michigan. Made possible through a generous $2.5 million sponsorship agreement from Gun Lake Casino and Gun Lake Tribe, this partnership will support the Unified Sports & Inclusion Center as the premiere facility for all Special Olympics Michigan athletes to train and compete.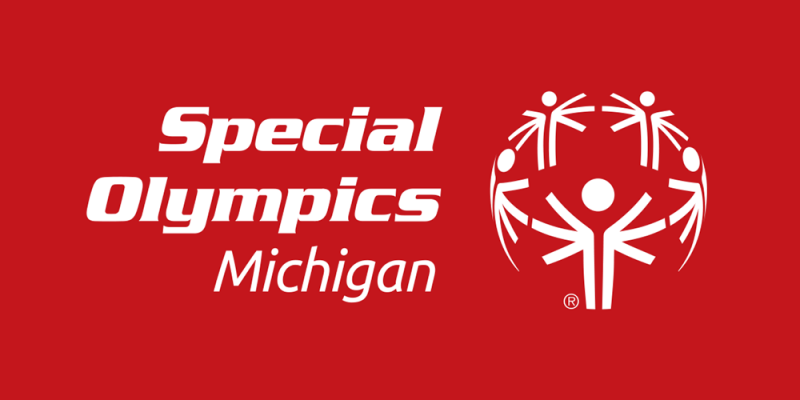 Special Olympics Michigan Unified Sports Teams to Play  in Detroit Public School League Basketball Championship
For the first time since founded in 1904, the Detroit Public School League (PSL) Basketball League will partner with Special Olympics Michigan (SOMI) to host a Unified Championship Game. Following a full season of league play, Sunday, February 19, Cody High School and Central High School teams – comprised of athletes with and without intellectual disabilities – will go head-to-head for the Detroit PSL Unified Championship title.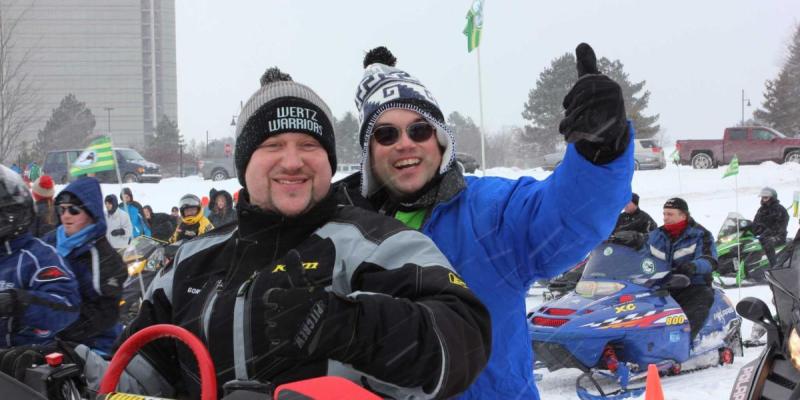 Wertz Warriors Launch Statewide Snowmobile Ride for Special Olympics Michigan
Sunday, January 29, the Wertz Warriors will take off on their annual week-long, 900-mile snowmobile endurance ride from Clinton Township to Mackinaw City, raising money and awareness for Special Olympics Michigan (SOMI). This year marks the 42nd ride of the Wertz Warriors.
What We Do
Special Olympics Michigan provides year-round sports training and athletic competition for children and adults with intellectual disabilities.
Athletes develop physical fitness, demonstrate courage and experience joy while participating in the sharing of gifts, skills and friendship among their families, Special Olympics athletes and the community. The athletes achieve their dreams with the support of caring volunteers, coaches, family members and staff. Donations from Michigan citizens and businesses provide funding for the program.
23,807 Participants
24 Sports
2,954 Active Certified Coaches
23,216 Volunteers
SOMI Programs
Special Olympics Michigan has a variety of programs that promote awareness, inclusion, unity, health, and more.