Record turnout at Special Olympics Michigan Ties and Tennies Gala
(DETROIT, Mich.) – It was a record-breaking evening at Ford Field for the return of the in-person Ties and Tennies Gala for Special Olympics Michigan (SOMI). The November 5th event, presented by Real Estate One Charitable Foundation (REOCF) raised more than $255,000 dollars, making 2021 the most profitable year for the annual fundraiser. Guests were able to attend the event in-person or participate from home virtually.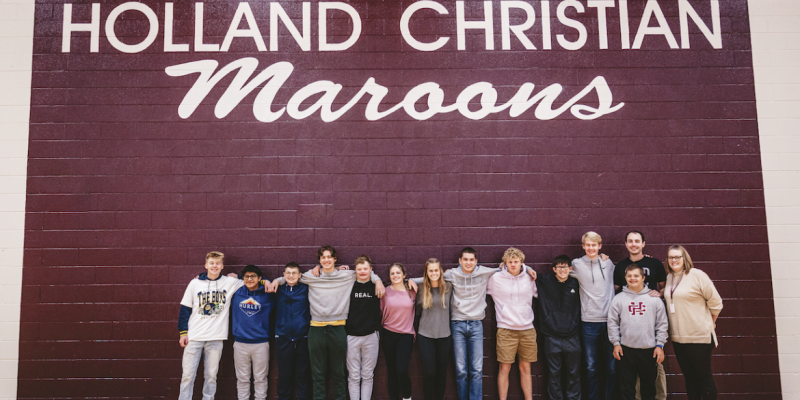 Epic ending earns Holland Christian Unified Soccer team a slot at USA Games in Orlando
Team surprised by Special Olympics Michigan and Ally Financial after high-stakes shootout at soccer competition
(HOLLAND, Mich.) – It was a shoot-out showstopper that secured a dozen athletes from the Unified Holland Cristian soccer team a spot at the 2022 Special Olympics USA Games in Orlando, Florida.
What We Do
Special Olympics Michigan provides year-round sports training and athletic competition for children and adults with intellectual disabilities.
Athletes develop physical fitness, demonstrate courage and experience joy while participating in the sharing of gifts, skills and friendship among their families, Special Olympics athletes and the community. The athletes achieve their dreams with the support of caring volunteers, coaches, family members and staff. Donations from Michigan citizens and businesses provide funding for the program.
23,807 Participants
24 Sports
2,954 Active Certified Coaches
23,216 Volunteers
SOMI Programs
Special Olympics Michigan has a variety of programs that promote awareness, inclusion, unity, health, and more.