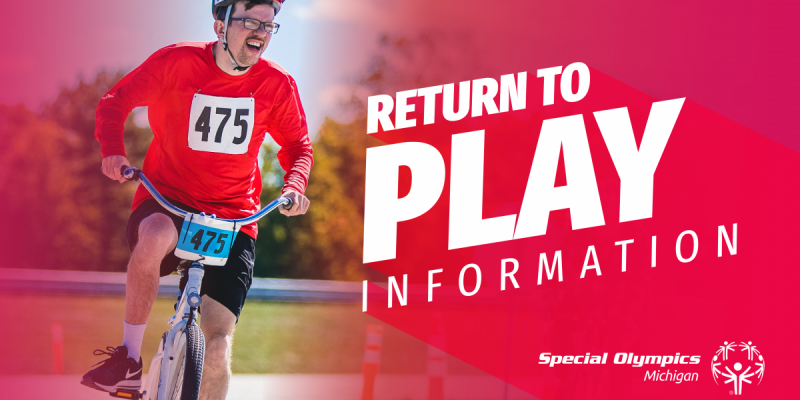 Return to Play Information
Special Olympics Michigan previously announced that all in-person activities were postponed through Friday, July 31. That postponement is being extended until local/area programs complete the necessary steps outlined in SOMI's Return to Practice Guidelines. The return to play process will be on a per-Area basis, pending approval by the SOMI state office.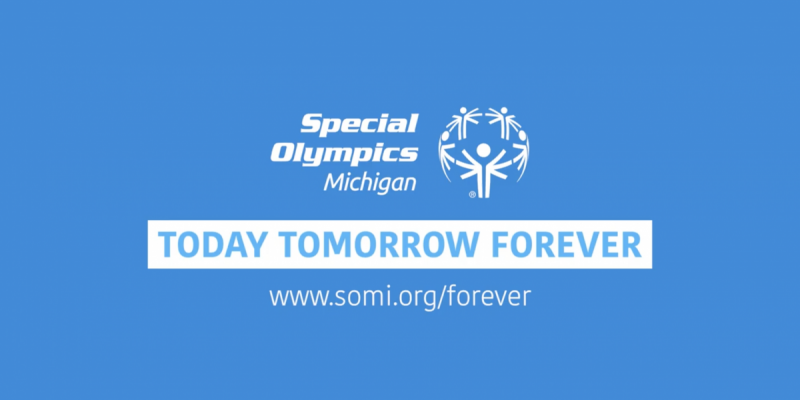 Today, Tomorrow, Forever
While it's easy to feel alone, isolated and disconnected during these uncertain times, we want to assure you that when the time is right to be together again, we'll be ready: today, tomorrow, forever. Watch the brand new Special Olympics Michigan PSA and see how you can help support a more connected world.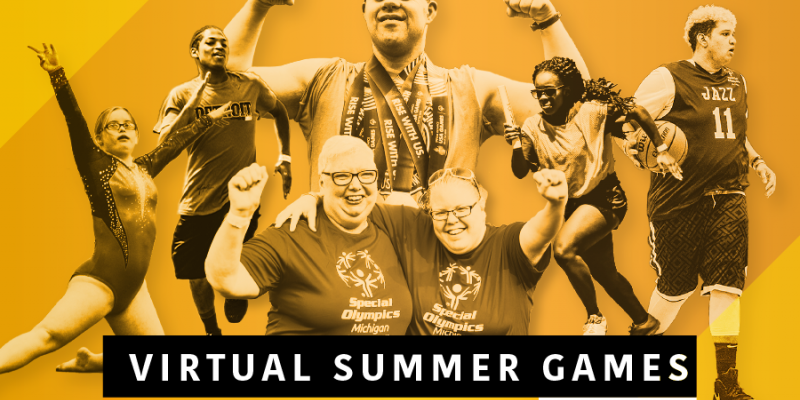 Virtual Summer Games taking place July 19-25
The Virtual Summer Games presented by SpartanNash takes place July 19-25 with a 6-week at-home health and wellness training program beginning June 8. This event is open to anyone and everyone, whether you're a SOMI athlete, volunteer or fan. Be a part of this first-of-its-kind, home field advantage event!
What We Do
Special Olympics Michigan provides year-round sports training and athletic competition for children and adults with intellectual disabilities.
Athletes develop physical fitness, demonstrate courage and experience joy while participating in the sharing of gifts, skills and friendship among their families, Special Olympics athletes and the community. The athletes achieve their dreams with the support of caring volunteers, coaches, family members and staff. Donations from Michigan citizens and businesses provide funding for the program.
22,777 Participants
24 Sports
3,278 Active Certified Coaches
32,867 Volunteers
SOMI Programs
Special Olympics Michigan has a variety of programs that promote awareness, inclusion, unity, health, and more.