Area 23 Information
363 Pinehurst Drive
Canton, MI 48188
United States
1,793 Participants
16 Sports Offered
Area 23 Sports
Area 23 services all of Wayne County (excluding Detroit). Area 23 helps athletes to improve their fitness, learn new sport skills, and experience the joy of winning through competition and training.
Area 23 consists of 16 local groups (please see Area 23 Local Coordinators), each local providing the opportunity to meet new people, make friends, travel and enjoy social events with other Special Olympic athletes and volunteers. Through Special Olympics, athletes gain self-esteem and discipline, which carry over into school, home and the workplace.
Area 23 is very proud of its exceptional family support! Families play an integral role in the success of the overall Special Olympics organization. Family members make it possible for the athletes to be a part of Special Olympics by encouraging them in their training efforts and sharing their achievements.
Area 23 would not be what it is without the help and support of our wonderful volunteers. The smile on an athlete's face; the fact that an athlete got the ball in the net; a new friend that an athlete made, the surge of confidence that the athlete feels at the finish line; these athletic achievements are possible because of every person that volunteers along the way, every person who gives something from his or her gifts to support the athlete's goals. During all of our local events (please see events calendar at the bottom of this page) volunteers are needed to fulfill the roles of scorekeeper, referee, set-up/clean-up crew and food server.
Area 23 Programs

SO College connects college students and individuals with intellectual disabilities through sport to build friendships and help lead the social justice movement of Special Olympics. Created by college students for college students, the network seeks the membership of campuses that seek the common goals of enhancing the lives of people with intellectual disabilities and building a more accepting world for all.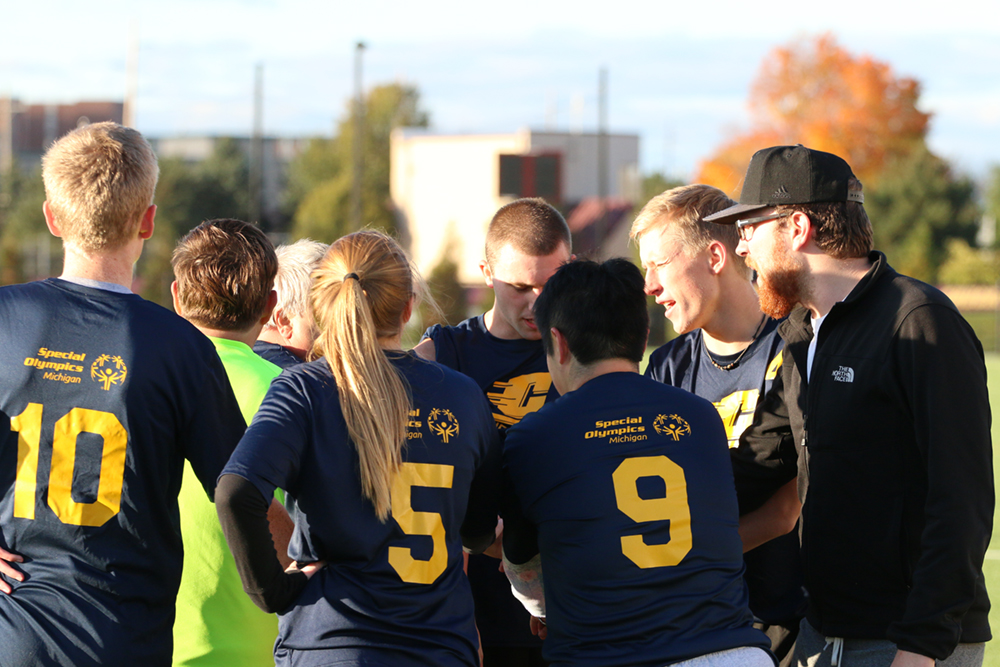 Special Olympics Unified Champion Schools bring together students with and without intellectual disabilities through education, sports and youth leadership to provide them with the knowledge, attitudes and skill necessary to create and sustain school communities that promote acceptance, respect and human dignity.