Alpine skiing is a demanding sport, and athletes will benefit by being in good physical condition to compete successfully and safely. Alpine skiing requires, in addition to a basic combination of endurance and strength, a high capacity of quickness, and action/reaction endurance. Through proper training, athletes improve their physical, psychological, and mental efficiency.
Special Olympics Michigan also gives alpine skiing athletes the opportunity to compete in Unified team play. Unified Sports joins people with and without intellectual disabilities to compete together on the same team.
Offered Events
Slalom
Unified Sport - Intermediate
Giant Slalom
Unified Sport - Intermediate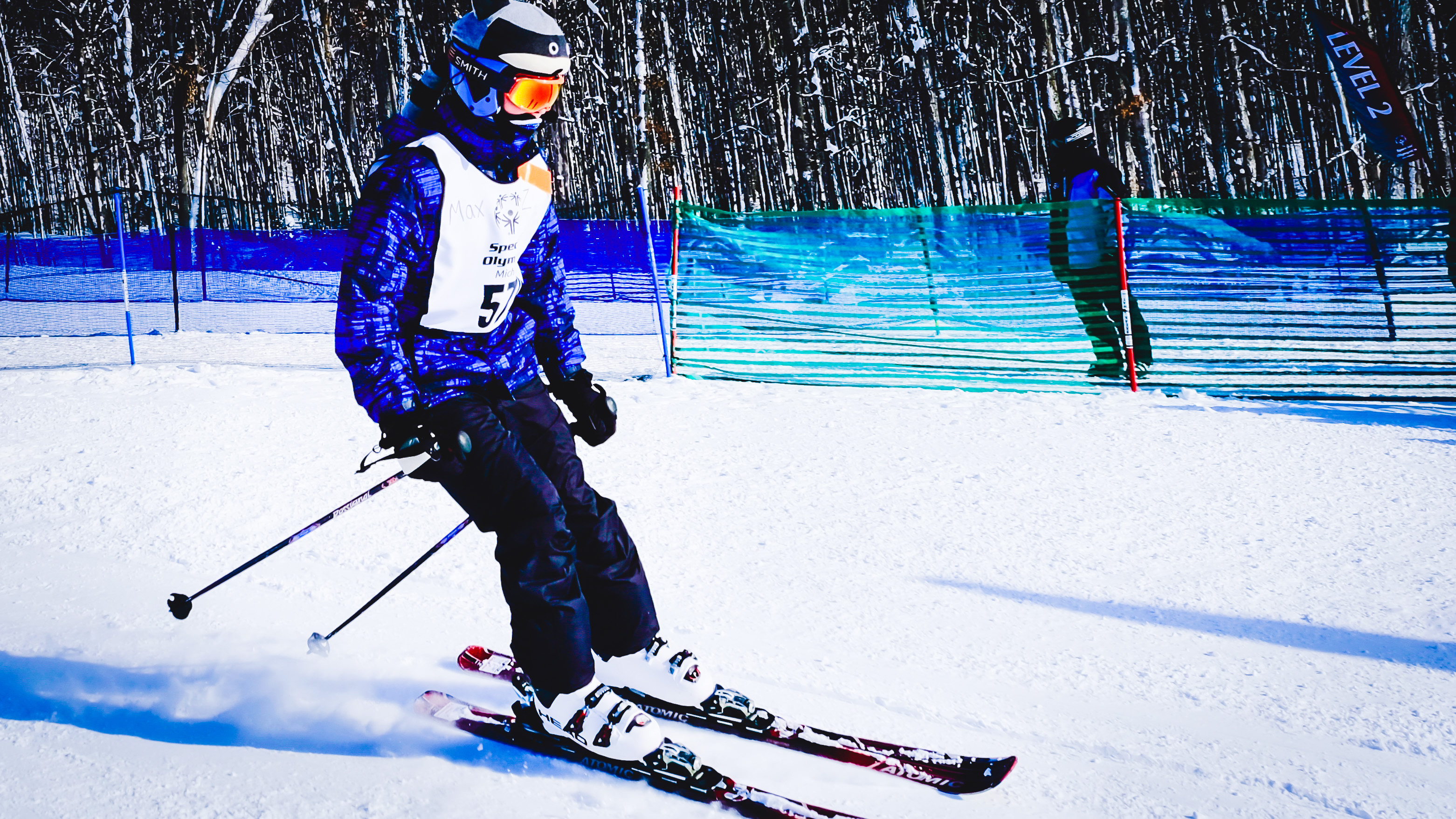 Compete at a State Tournament
The culminating event for Alpine Skiing takes place at the State Winter Games in Bellaire at the beginning of February.