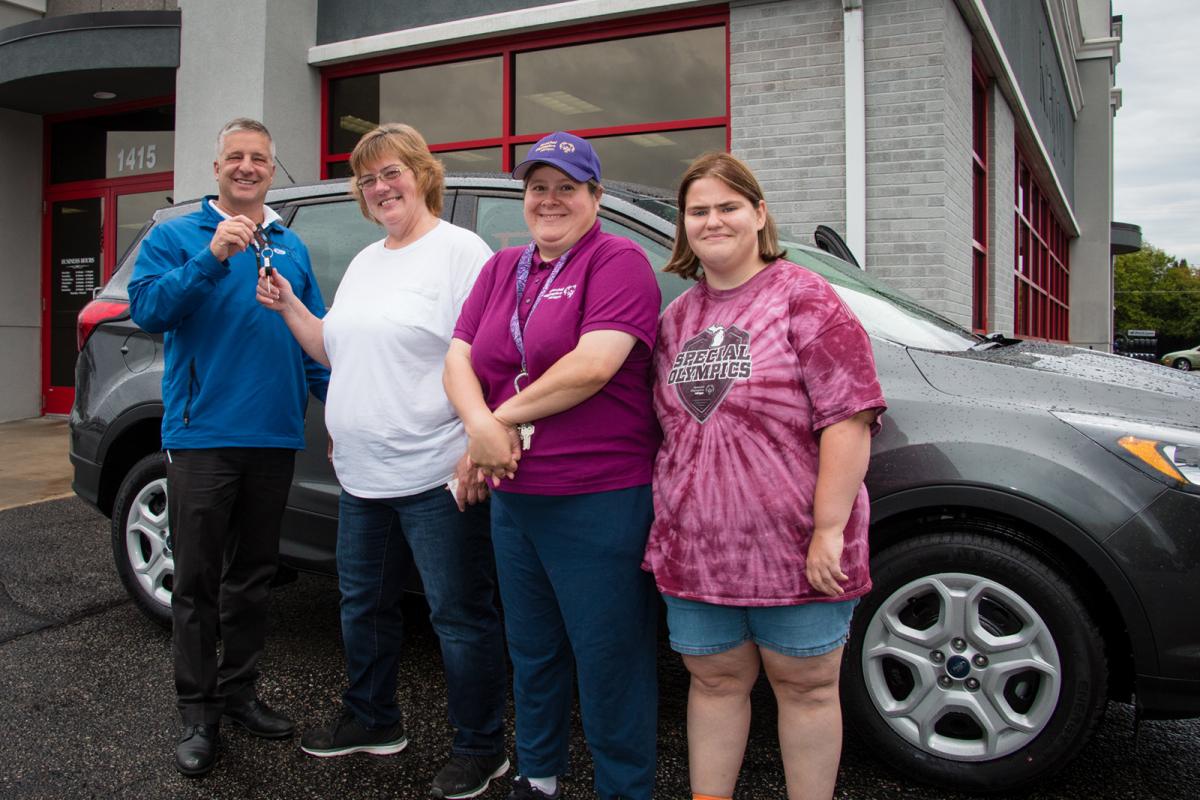 One $5 ticket. That's all it took for Teresa Carlson of Cadillac to come away the grand prize winner in the 2019 SOMI Vehicle Raffle for a brand new 2019 Ford Escape.
Teresa's neighbor Heather Brenner is a Special Olympics Michigan athlete and was the person who sold her the ticket.
"After paying bills, I had five dollars left and Heather hit me up so I bought one ticket," said Teresa. "I didn't think I won so I threw [the ticket] away. When Special Olympics called me up to tell me I won, I had to dig through the garbage and my ticket now is two-toned with coffee stains, but it still shows the winning number."
In addition to her neighbor, Teresa also has a niece who competes with Special Olympics Michigan. Teresa drives her neighbor to practice from time to time and felt that winning the raffle was meant to be.
"My old Jeep was getting ready to call it done, so this couldn't have come at a better time," said Teresa. "It's a beautiful car, I'm really happy!"
Teresa picked up her brand new Ford Escape at Krapohl Ford in Mt. Pleasant on October 1 and was joined by her neighbor Heather and Abbey Reid, who is also a Special Olympics Michigan athlete from Cadillac.