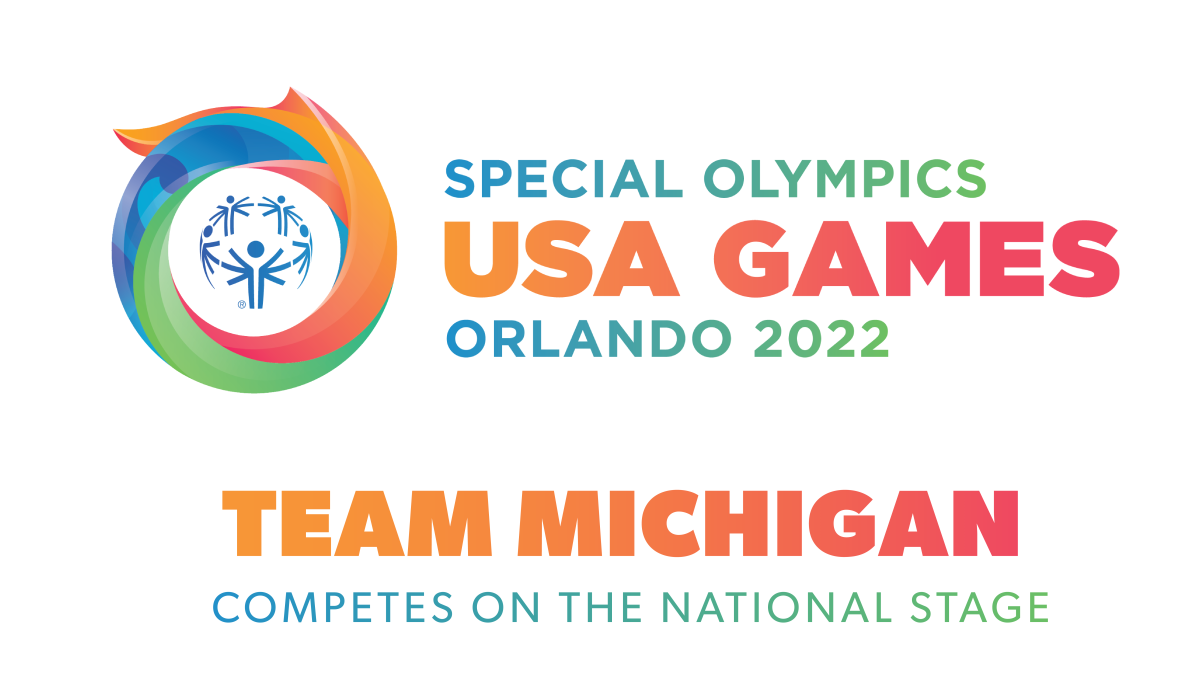 DETROIT, Mich. – Let the games begin! The Flame of Hope is officially lit in Orlando, Florida signifying the start of a full week of competition for the 2022 Special Olympics USA Games, hosted by Special Olympics North America (SONA).
Team Michigan, represented by more than 60 athletes, coaches, and volunteers with Special Olympics Michigan (SOMI) departed Detroit Metropolitan Airport (DTW) for Florida early Saturday morning. Additionally, an additional group of athletes traveled by jet donated by Textron Aviation, departing from Bishop International Airport in Flint. 
"I am excited for new people, new relationships. I am ready to have a good time," said Kevin Conway, SOMI Softball Athlete who has been involved for the last 10 years. "We had to work really hard to get here, we had to work together as a team, be confident, and know that we could do it."
Team Michigan will participate with more than 5,500 Special Olympics athletes from the United States and the Caribbean from June 5- 12. 20,000 volunteers and 125,000 spectators are also expected to attend the week-long celebration.
"We get to play teams from other states in the Unified Soccer Tournament," said Ty Van Wieren, SOMI Soccer Coach. "We talk about inclusion a lot. We embrace what Unified means and create friendships that may not exist normally. Heading to USA Games is a once in a lifetime opportunity." 
Opening Ceremonies will be broadcasted live on ESPN on June 5, 2022 from noon – 3 p.m. EST. The competition will be broadcast June 7, 6:30 p.m. – 7:30 p.m. on ESPN 2 and again June 12 from 1 p.m. – 3 p.m. on ABC/ESPN 3. 
MEDIA RESOURCES
A full competition schedule can be viewed here.

High-definition b-roll of Saturday's travel from Michigan to Florida can be downloaded here. 

A complete media kit, including logos, photos, and additional b-roll can be viewed here.