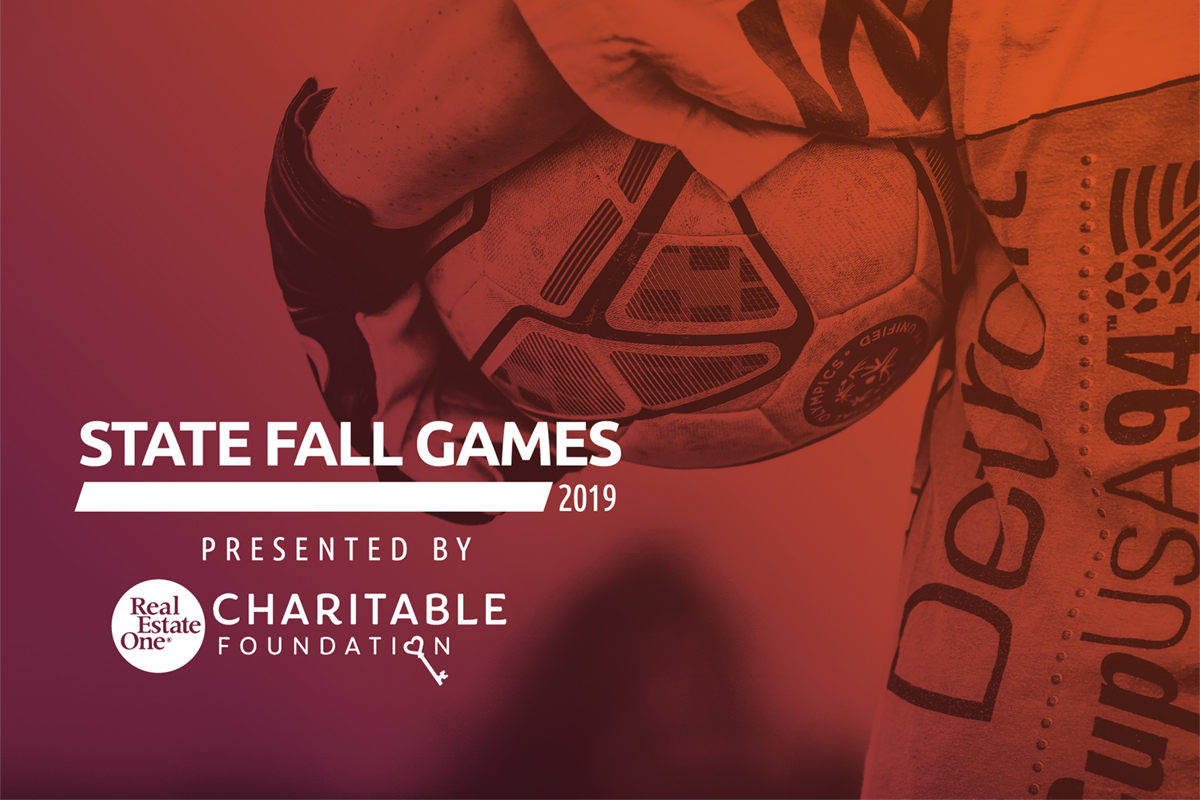 More than 1,600 Special Olympics Michigan athletes will make their way to southeast Michigan from September 20-22 for the sixth annual Special Olympics Michigan State Fall Games presented by Real Estate One Charitable Foundation.
Athletes from across the state will showcase their skills in the state finals for flag football, soccer, cycling, softball, golf and kayaking. 770 of the 1,684 athletes hail from Southeast Michigan (Wayne, Oakland, Macomb, Washtenaw, Livingston and Monroe Counties) with athletes attending the Games from as far North as Chippewa, Luce and Mackinac Counties.
Flag football and cycling will be held at Chrysler Proving Grounds in Chelsea. Golf will take place at Eagle Crest Golf Resort in Ypsilanti while Kayaking is held at the Eastern Michigan University boathouse. Soccer will be at Independence Park in Canton and softball will be held at Canton Sports Center.
In addition to the athletic competition, there will also be a Young Athletes™ Festival on Friday, September 20 from 10 a.m. to Noon at the Ann Arbor Sheraton Hotel (3200 Boardwalk Dr.). During the festival, children ages two and a half to seven will enjoy games and activities that develop motor skills and hand-eye coordination. This program is an early introduction to sports and the world of Special Olympics for the children and their families.
The Opening Ceremony officially kicks off the State Fall Games on Friday, September 20, at the Ann Arbor Sheraton Hotel from 7:30 p.m. to 9:00 p.m. and will be emceed by WXYZ's Ann Marie LaFlamme. 
Visit the State Fall Games page for schedules and event details