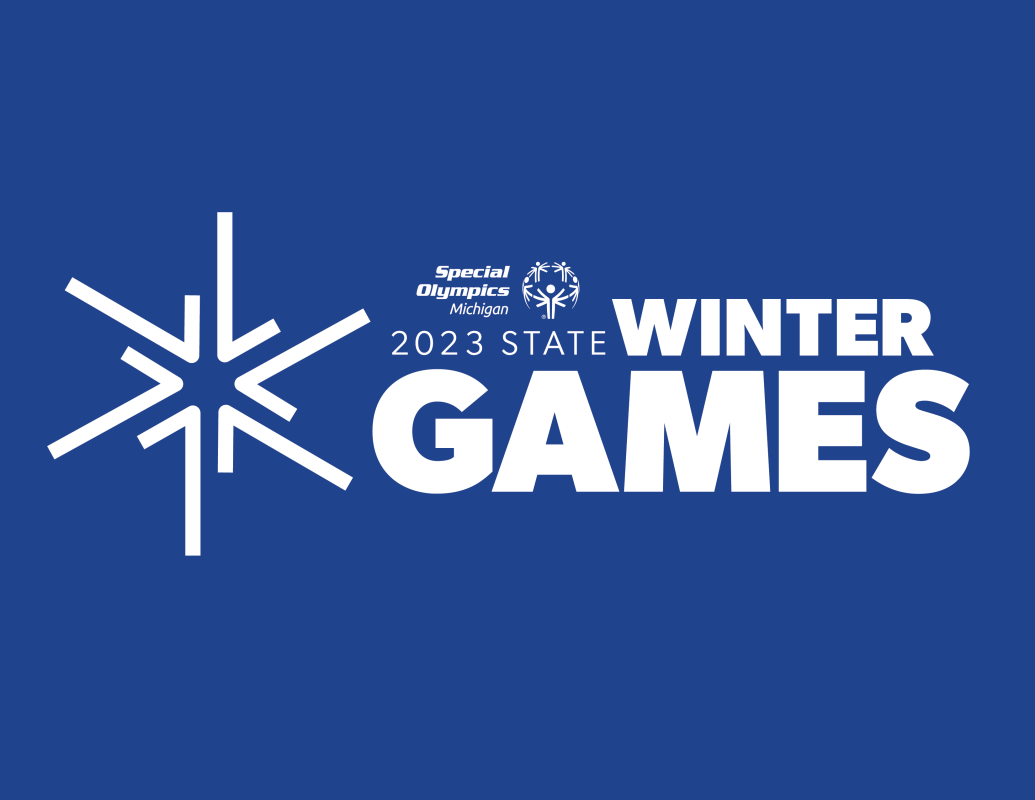 Join the excitement as Special Olympics Michigan (SOMI) athletes and Unified partners from more than 60 counties across Michigan take part in the 2023 State Winter Games presented by Wertz Warriors. The celebration runs January 31 – February 3 at Grand Traverse Resort and Spa (GTRS), Schuss Mountain at Shanty Creek Resorts, and Howe Ice Arena at the Grand Traverse Civic Center. 
"Winter Games is my favorite event of the year," said Savannah McKinney, a Mattawan-based SOMI Alpine Skier. "I love that we are all together at Grand Traverse Resort. I not only get to ski, but dance, celebrate, and see friends from all over the state. It is so much fun." 
This marks the 45th Special Olympics Michigan State Winter Games – all of which have been held in the greater Grand Traverse area. Virtual competition was offered to participants in 2020 and regional competition in 2021. More than 1,000 competitors, coaches, and volunteers will gather in person to participate this year. Sports competition includes snowshoe, cross country ski, alpine ski, snowboard, figure skating, and speed skating. All events are free and open to the public. 
"Winter Games is a great way to kick off the year with our first statewide competition," said Tim Hileman, President & CEO of Special Olympics Michigan. "We gather for several days, celebrating the power sport has bring us together. You can feel the positive energy from our athletes, volunteers, and staff. It is infectious and unmatched."
Presenting Partner of the 2023 State Winter Games, Wertz Warriors is a group of nearly 100 dedicated individuals who travel on snowmobiles for a 900-mile endurance ride from Clinton Township to Petoskey, raising money and awareness for Special Olympics Michigan athletes. Wertz Warriors was created by Vic Wertz, who had a dream to underwrite the Special Olympics Michigan State Winter Games. Since his dream became a reality in 1982, Wertz Warriors has raised awareness and more than $12 million for SOMI athletes. This year is the 42nd ride for the Wertz Warriors.
Detroit Lions great Luther Bradley returns to the Wertz Warriors for the duration of the ride this year. Bradley was an All-American defensive back at Notre Dame and member of two national championship teams with the Fighting Irish. A first-round draft pick of the Detroit Lions in 1978, Bradley played four seasons in Detroit, later spending three years in the United States Football League (USFL) and is the league's all-time interception leader.
This year, Bradley will be joined by Detroit Lions legend Eric Hipple. Playing ten seasons as quarterback for the Lions (1980 – 1989), Hipple participated in 102 games with 830 completions for 10,711 yards and 55 touchdowns. Hipple has dedicated much of his recent time to educating people on mental illness and serves as the Outreach Coordinator for the Depression Center of the University of Michigan.