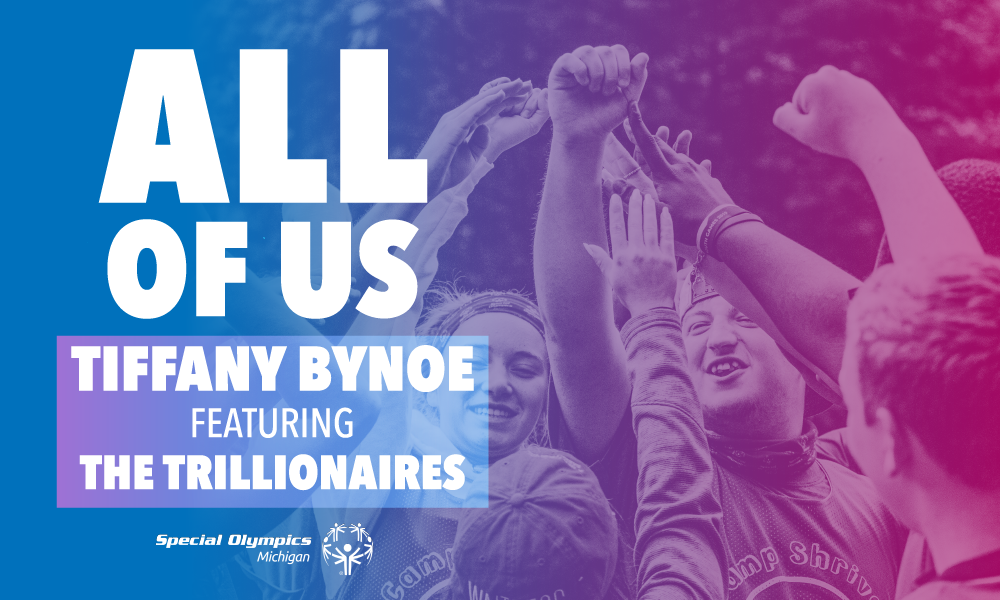 There's a winner in all of us. These words ring true for Special Olympics athletes and are also at the heart of the new single All of Us from singer Tiffany Bynoe.
The track, which is available to stream now on all major music services and has already topped 25,000 streams on Spotify, combines elements of R&B, dance, hip hop and techno while promoting a positive message of inclusion through its lyrics.
All of Us is part of a new collaboration between Ohio-based singer Tiffany Bynoe and Special Olympics Michigan (SOMI). It's the first single off Bynoe's soon-to-be released EP Including Me, which is a genre-crossing follow-up to 2019's Timeless Dance EP.
"I have always been passionate about helping those who have been left out or overlooked by society for one reason or another," said Bynoe. "Including Me and the first single, All of Us, really speak to the power and importance of inclusion for all people and I'm excited to bring that positive message to the world."
A portion of the proceeds from the streaming and sales of Tiffany Bynoe's All of Us single and Including Me EP benefit Special Olympics Michigan.
"Special Olympics Michigan is thrilled to partner with Tiffany Bynoe on her latest album," said Special Olympics Michigan President & CEO, Tim Hileman. "All of Us has become an anthem of positivity for our athletes as we continue to navigate through these uncertain times."
To listen to All of Us by Tiffany Bynoe, visit https://ffm.to/tb_allofus