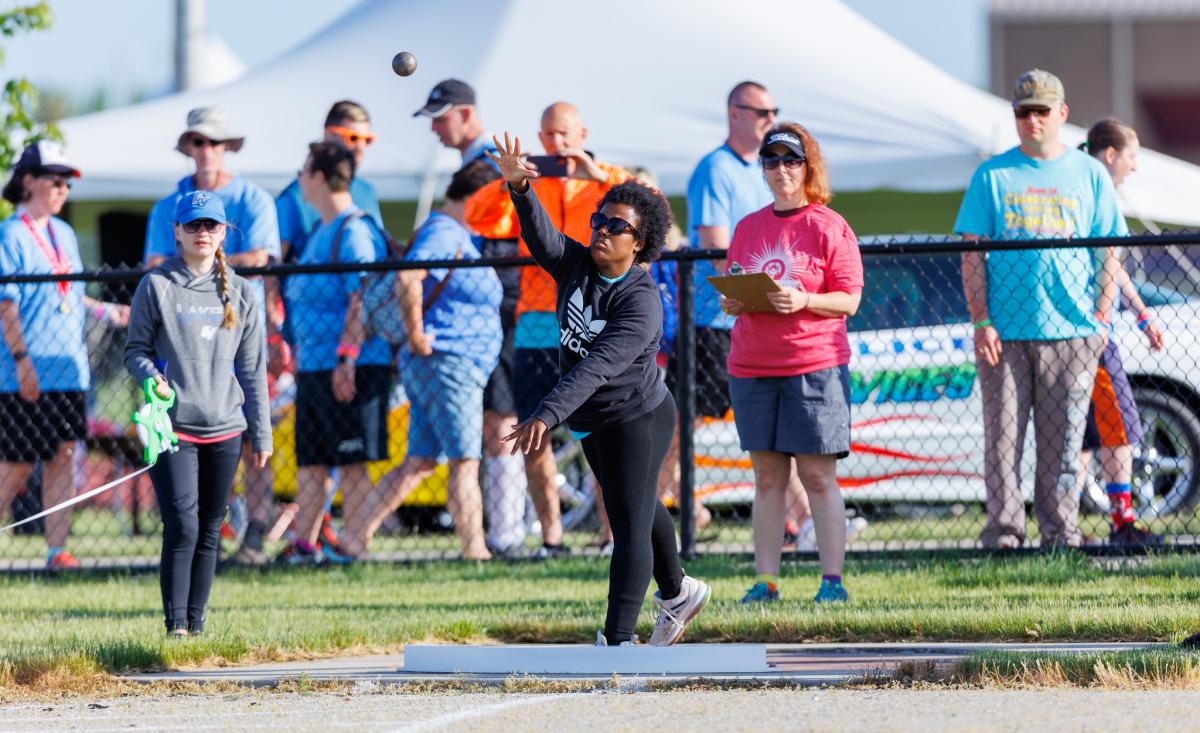 The 2023 State Summer Games, Special Olympics Michigan's (SOMI) largest annual event, will see attendance numbers return to pre-pandemic levels in 2023. The event on Central Michigan University's Main Campus in Mount Pleasant, Michigan will host more than 2,000 athletes and Unified Partners for sports competition May 31 – June 2. The event is expected to draw in thousands more coaches, family members, and fans throughout the three-day event. 
"The energy and enthusiasm at our State Summer Games is unmatched," said Tim Hileman, President & CEO of Special Olympics Michigan. "We offer three days of quality sports competition. We are excited to welcome athletes, coaches, and volunteers from all over the state. This showcase of community is an example of the power behind our movement – creating a more inclusive world for all."
The State Summer Games are one of six annual statewide competitions offered by Special Olympics Michigan. Athletes participating in State Summer Games qualified through local and regional competition. This year marks the 54th State Summer Games, 47 of which have taken place on the campus of Central Michigan University.
The Flame of Hope, symbolizing the official start of Summer Games, carried by the Law Enforcement Torch Run (LETR), will be lit at 7:00 p.m. on Thursday, June 1 – the culmination of Opening Ceremony at Kelly/Shorts Stadium. 
"I am excited for a full stadium as we light the torch to start Summer Games," said Kayla Cornell, a Grand Rapids-based Special Olympics Michigan Athlete Leader. "I haven't been able to compete in powerlifting at the state level for a few years, it's going to be great to be back in the gym at CMU again."
On Wednesday, May 31, SOMI will host Unified competition, celebrating the ability of sport to bring athletes with and without intellectual disabilities together on the same team. 
June 1 and June 2 will feature traditional sports competition. In addition, participants will also be offered free vision, hearing, dental and health screenings as part of SOMI's Healthy Athletes program. A full schedule of events can be found here. 
Following the conclusion of The 2023 State Summer Games, Lansing-based athlete, Jessica Duvall (gymnastics), Ypsilanti-based athlete, Lawrence Robuste (athletics), and Coach Randy Coleman (kayaking) of Jackson will join Special Olympics USA in Berlin, Germany for the Special Olympics World Games 2023. Media partners and the public are invited to a send-off celebration planned for the morning of June 10 at the Detroit Metropolitan Wayne County Airport. 
For the latest on competition and details on the 2023 State Summer Games, download the Special Olympics Michigan app for free at the App Store or on Google Play. The app includes schedules, maps, competition results, photos, and more! The app will be available on May 28, 2023.