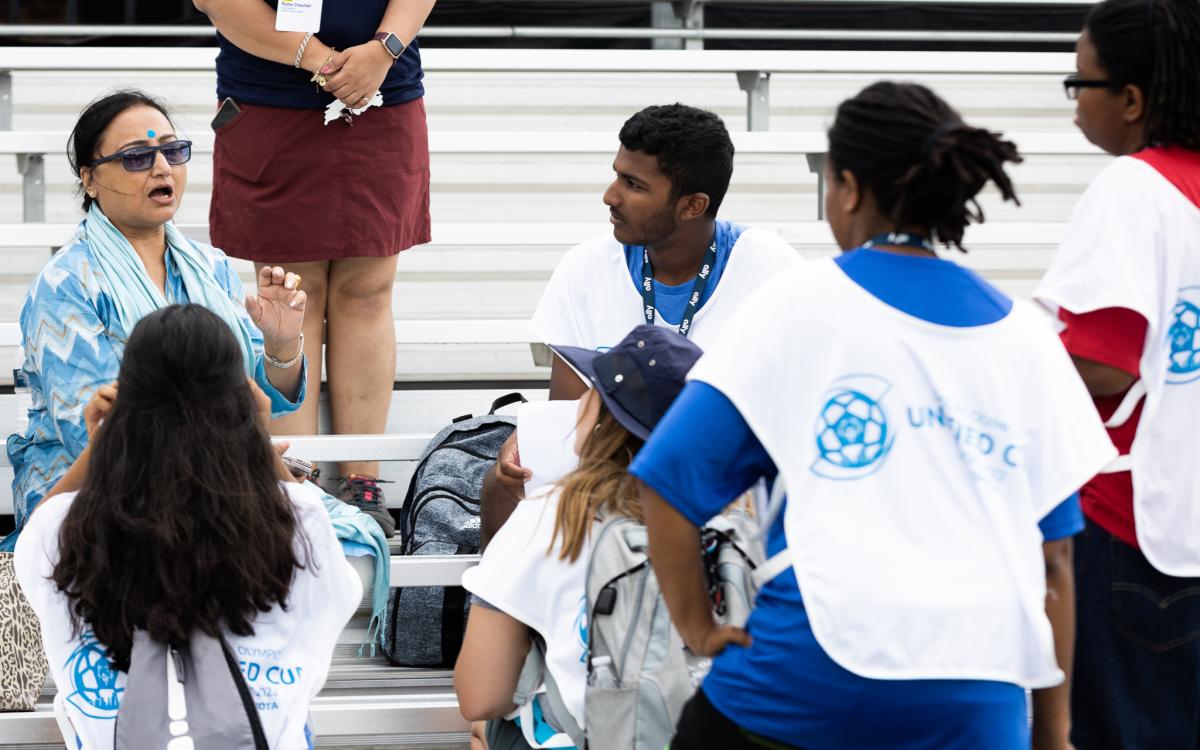 Reporter: Mathew Thomas, Special Olympics Michigan Unified partner
"It's happening slowly, but we need more awareness. Every day there is more opportunity," said Dr. Mallika Nadda, Chairwoman, Special Olympics Bharat. "We have come a long way." 
The female team of six athletes and five Unified partners that traveled to Detroit from India for the Special Olympics Unified Cup know there is still a long way to go to promote positive change in their country. 
The team wanted to take part in the week-long international competition, not to make it to the awards podium, but to play a role in raising worldwide awareness when it comes to inclusion. The women's team from India represented six states in one of Special Olympics largest programs, consisting of 1.6 million athletes.
"People with disabilities, we call them the divyang," explained Dr. Mallika Nadda, Chairwoman, Special Olympics Bharat. "That means someone who has special powers and special abilities, so they are near to God, they have supernatural powers. This very word, indicates how we treat those with disabilities in our country. We have many activities to support this section of the society."
Nadda, a social worker and educator, became involved with Special Olympics more than 25years ago. Since then, she has seen great progress in the push for inclusion.
"The intellectually challenged were the most marginalized group," Nadda reflected. "After Special Olympics was introduced in our country, things changed a lot. Now everyone is starting to believe in ability. Sports is one medium in which the intellectually disabled have a platform to showcase that ability."
Special Olympics Bharat took third place overall in the women's competition at the Unified Cup in Detroit. For the team, the medals are a symbol of the contribution they are making to promote inclusion in India, and around the world.