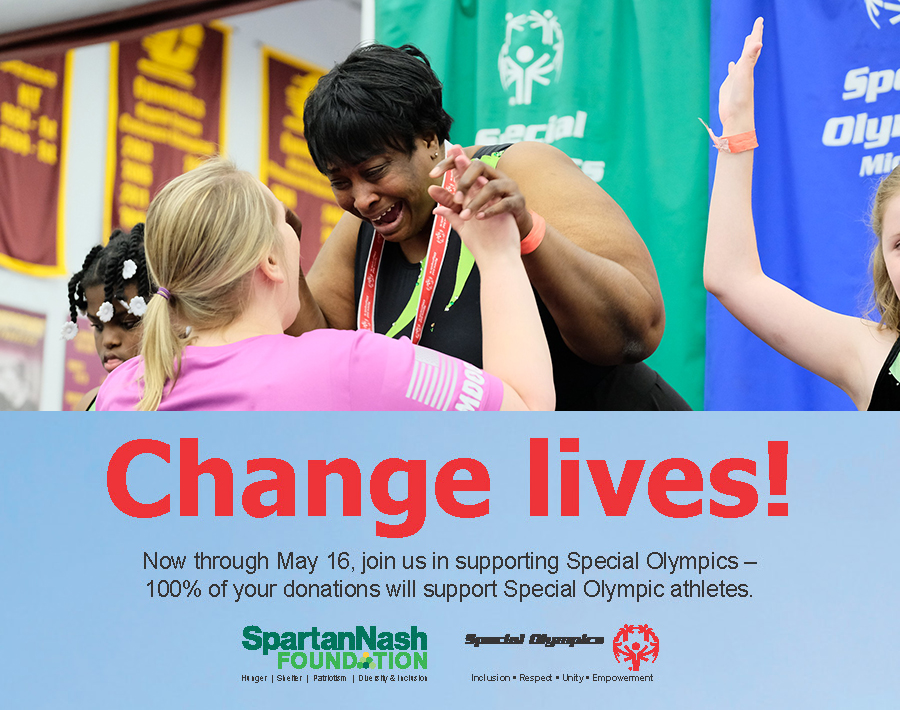 Between May 5-16, the SpartanNash Foundation will launch its fundraising campaign to support Special Olympics athletes here in Michigan, and seven other states.
During those 12 days, store guests who visit any of the 83 participating SpartanNash stores in MIchigan will have the opportunity to donate $1, $5, $10 or round up their purchase at any checkout lane. One hundred percent of all funds raised during the scan campaign to provide year-round sports training and athletic competition for children and adults with intellectual disabilities will go directly to Special Olympics Michigan!
Since 1985, SpartanNash has donated nearly $9.4 million to Special Olympics, and the company's associates and their families have also volunteered thousands of hours helping at the State Summer Games.
For a complete list of stores supporting Special Olympics Michigan, visit the link below.