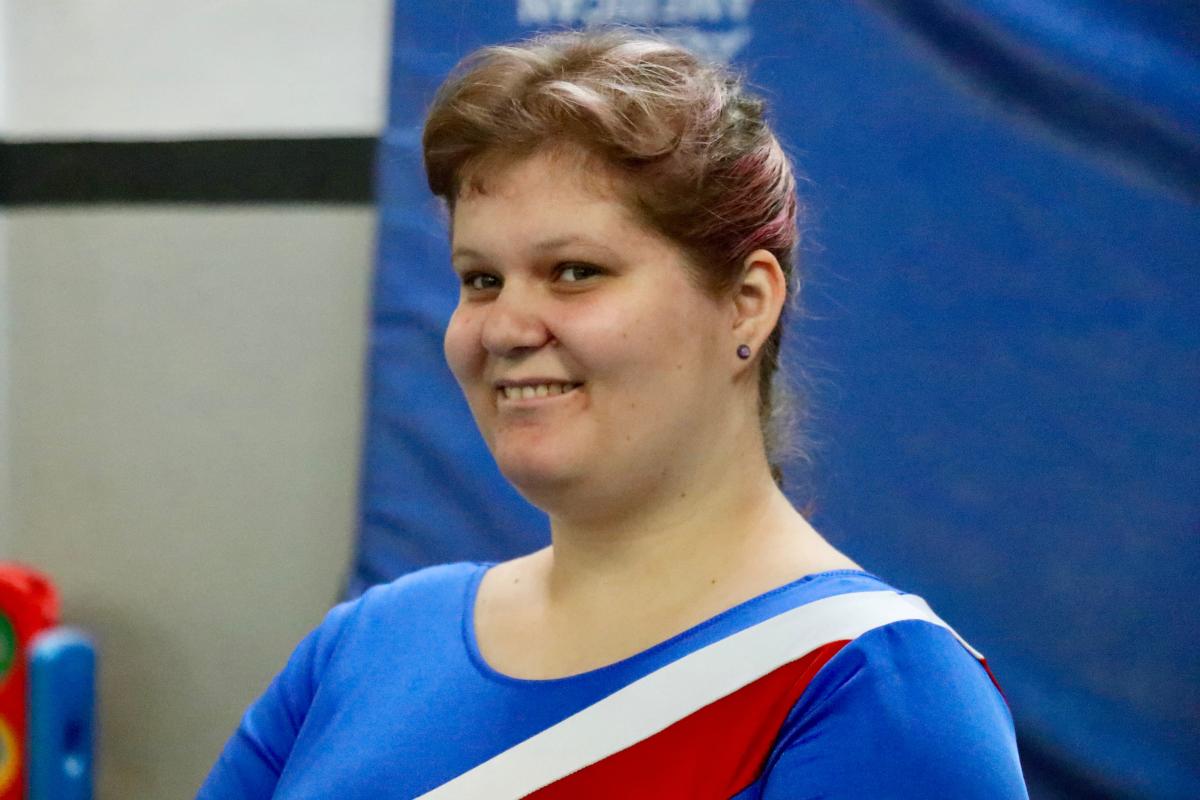 "It's a lot, there is pressure for me," said Jessica Duvall, who is a mixture of excitement and nerves as she looks ahead to the 2023 Special Olympics World Games in Berlin, now just two months away. The 28-year-old is a multi-sport Special Olympics Michigan athlete, but it's gymnastics that brings her to life.
"I have my friends next to me, my coach in front of me, I am surrounded by people that support me. It's awesome," Duvall said with a bright smile and a loud laugh.
Duvall was introduced to Special Olympics Michigan in 2009 while attending Eastern High School. Knowing Duvall's passion for dance and figure skating, a physical education professor suggested gymnastics. Trying a new sport was intimidating for the then-college student. Like many new things, the learning curve was frustrating. 
"It was my time first-time doing gymnastics," Duvall recalled. "It was hard for me. I had to start at a lower level. It took me a while to get used to the routine, but when I realized it was like dancing with equipment, I thought 'I can do this.'"
Duvall's breakthrough in the sport came when she stopped fighting her frustration and embraced it. "The ribbon was hard for me. I got it wrapped around me all the time," Duvall explained. "Then, it gave me an idea. I made that moment a part of the routine. Everyone loved it."
Duvall competes in several events as a gymnastics athlete, using tools to enhance her performance. Her gymnastic events for the 2023 Special Olympics World Games include ribbon, hoop, rope, and clubs.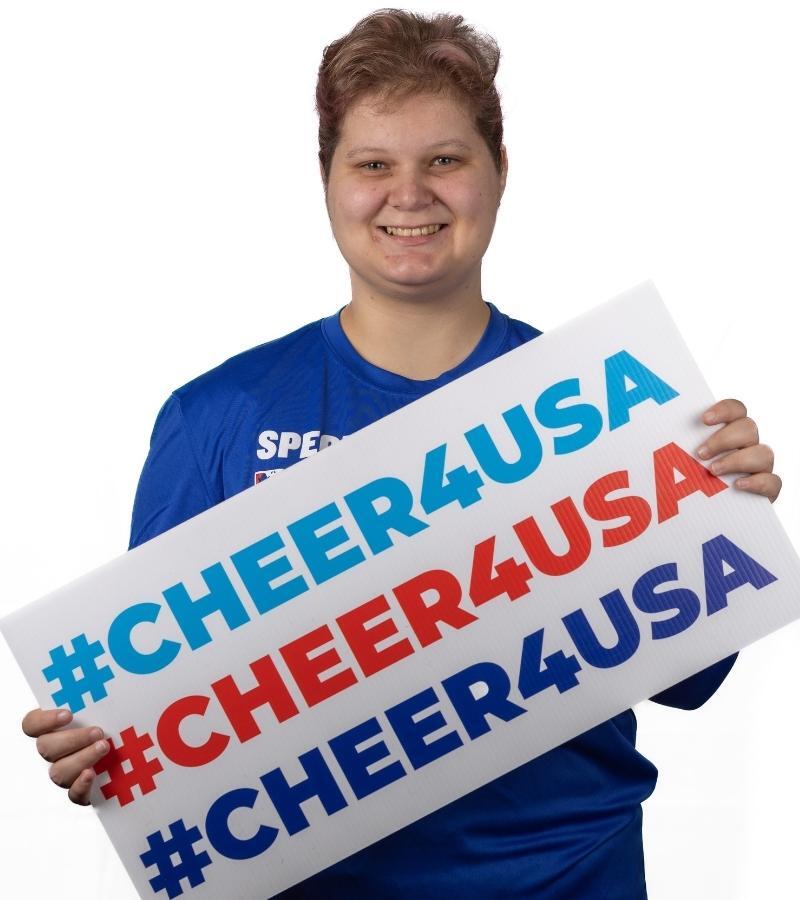 Over the last 15 years, Duvall has devoted much of her time growing in her gymnastics practice. The creative outlet combined with physical activity has encouraged confidence and self-expression.
Duvall's commitment was rewarded when she was delivered some unexpected news from her coach. "My coach told me I was going to World Games," Duvall said laughing. "I was sure she was playing a trick on me." She was shocked when the news sunk in that Duvall would be representing Michigan as part of the SO USA delegation headed to Berlin. "My head was spinning, I just kept screaming 'Oh my gosh, oh my gosh, oh my gosh – I am going to World Games!'"
Duvall is now hard at work, practicing her four routines three times a week. She'll perform each event at Special Olympics Michigan's State Summer Games in early June before departing for Berlin a week later.
The upcoming trip will present a number of new experiences for Duvall: her first time traveling alone, her first time out of the country, and her first time taking the international stage. While she is naturally nervous, she's also eager to embrace what is to come. "I am really excited to meet athletes from around the world. Oh, and I really can't wait to try some new foods," Duvall said, referring to the Bavarian pretzels she's heard about.
While there may be nerves, the athlete is not shy. She's eager to shine to friends and family from afar, especially during Opening Ceremony. "I am going have something special with me from home," Duvall said of a secret keepsake she plans to travel with. "I will wave it and everyone will know it is me."
Duvall lives and trains in the Lansing area. She is the youngest of five siblings and loves her Beagle-Cocker Spaniel mix, Mandy. In her free time, Duvall works several days a week at the Meijer deli counter, is an avid Pokemon card hunter with more than 1,000 cards in her collection and loves to "dance like no one is watching."