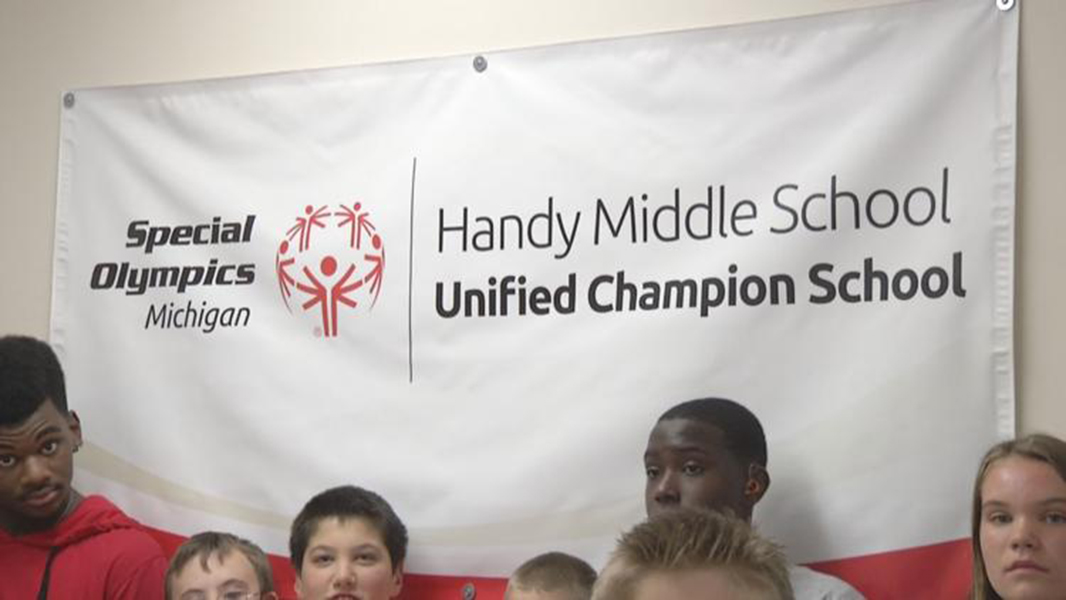 Handy Middle School in Bay City is one of only 34 schools across the U.S. to be named to the 2019 ESPN Honor Roll. The honor comes as part of ESPN's Special Olympics Unified Champion Schools National Recognition Program.
The aim of Unified Champion Schools is to incorporate Special Olympics sports, leadership and related activities that empower the youth to be the agents of change in their communities. Thus, the focus shifts from the events to that of a whole school movement for inclusion. Special education and general education students - along with educators and administrators - are encouraged to work together to create supportive classrooms, school-wide activities and opportunities for growth and success for all.
In 2018, Brighton High School made ESPN's Honor Roll and was also named a Top 5 Unified Champion School by ESPN.