Aerobatics is not a sport offered at Special Olympics; it's not even an Olympic sport. So, we'll have to settle with the next closest thing to that – flying down the track. Special Olympics Michigan (SOMI) athletics athlete Lawrence Robuste of Ypsilanti knows plenty about flying without wings. When asked what he loves most about his four years as a runner with SOMI he said, "It makes me feel like I can fly."
And fly he did. The now 18-year-old started competing with SOMI as a freshman in high school. Weeks ago, Robuste soared through his high school graduation and right into a spot on the Special Olympics USA's (SOUSA) athletics team at Special Olympics World Games Berlin 2023. "I was surprised," Robuste said when his coach gave him the news he'd not only made the team, but would be leaving the country for the first time. "I was nervous at first, but now I am just excited."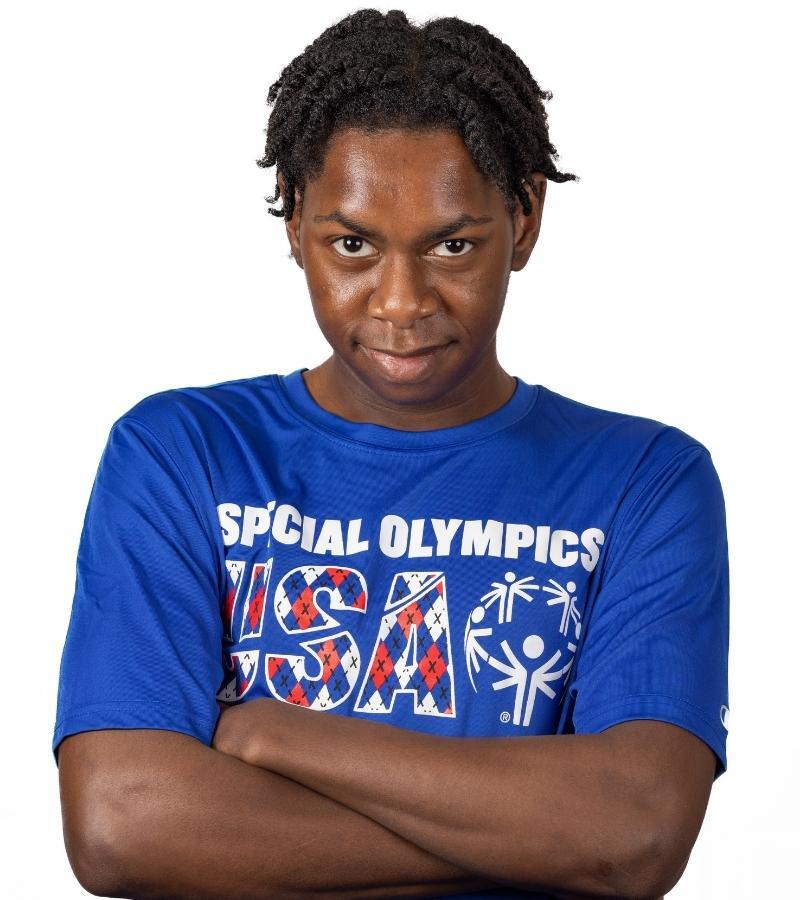 Robuste will take to the track in Germany for three events: the 100-meter, 200-meter, and relay races. Being part of Special Olympics has changed his life in many ways, helping him to become more sociable. Now, he has the courage to step out on the track and do his best.
His mom, Vanessa, is in awe of her son's journey and the confidence it's instilled in the teen. "It's been exciting to see his joy," she said. "Representing SOMI as a runner had made him so happy. I am proud of him." The support from loved ones has been strong throughout the training process, Robuste's accomplishments encouraging the whole family to become more active. They've started to accompany him on runs, soaking in the time before he travels overseas. 
Preparing for World Games has required hard work beyond physical training. Robuste has been accustomed to his high school team in Michigan and was forced to acclimate quickly to a new team made up of national Special Olympics athletes. 
"It was a little weird at first," Robuste explained when he was first introduced to his SOUSA teammates at training camp in San Antonio earlier this year. "We all started connecting the second day. Now we work together and see what we want to achieve." 
Outside of running Robuste loves the Tennessee Titans and takes regular naps. He works part-time at his local Kroger grocery store as a Courtesy Clerk.