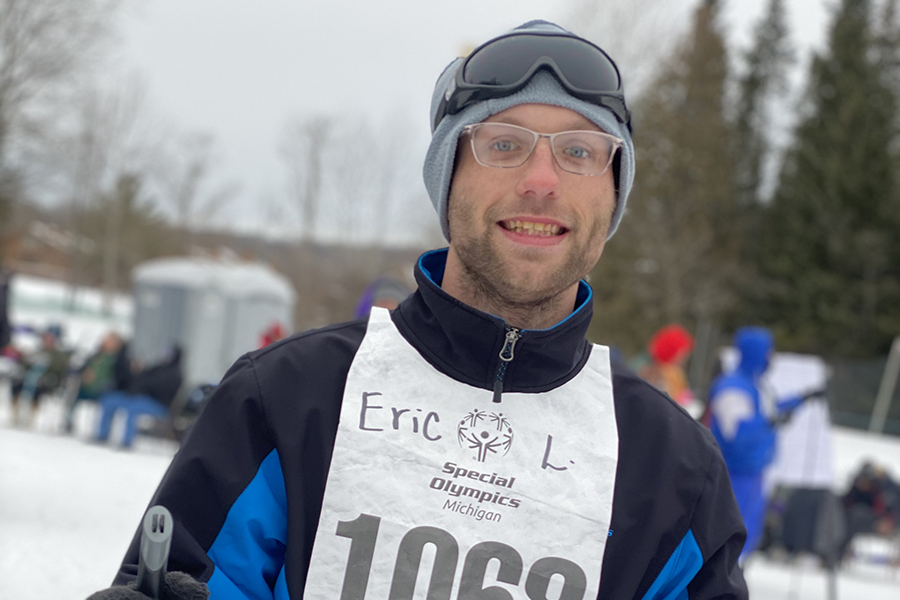 Eric Lemmon's first cross-country skiing practice in 2018 didn't go as planned. Halfway through his first race, he collapsed. Eric wasn't sure what had happened, but he knew something wasn't quite right.
Little did he know that just a day later, his life would change forever with doctors diagnosing him with cancer. Eric's been a fighter his whole life; defied the odds since he was a child. Four months of chemotherapy and one surgery at the University of Michigan hospital later and Eric is now in remission, cancer-free.
"I do check-ups every few months, but right now I'm doing really good," says Lemmon.
An avid long-distance runner, Lemmon has some big plans in store for the future.
"I've got the Bayshore Marathon in Traverse City and the Chicago Marathon this year," says Lemmon, "I'm just trying to get myself in shape. These will be my first two marathons, but I've done half marathons before, so if I keep training, I know I'll be able to handle it."