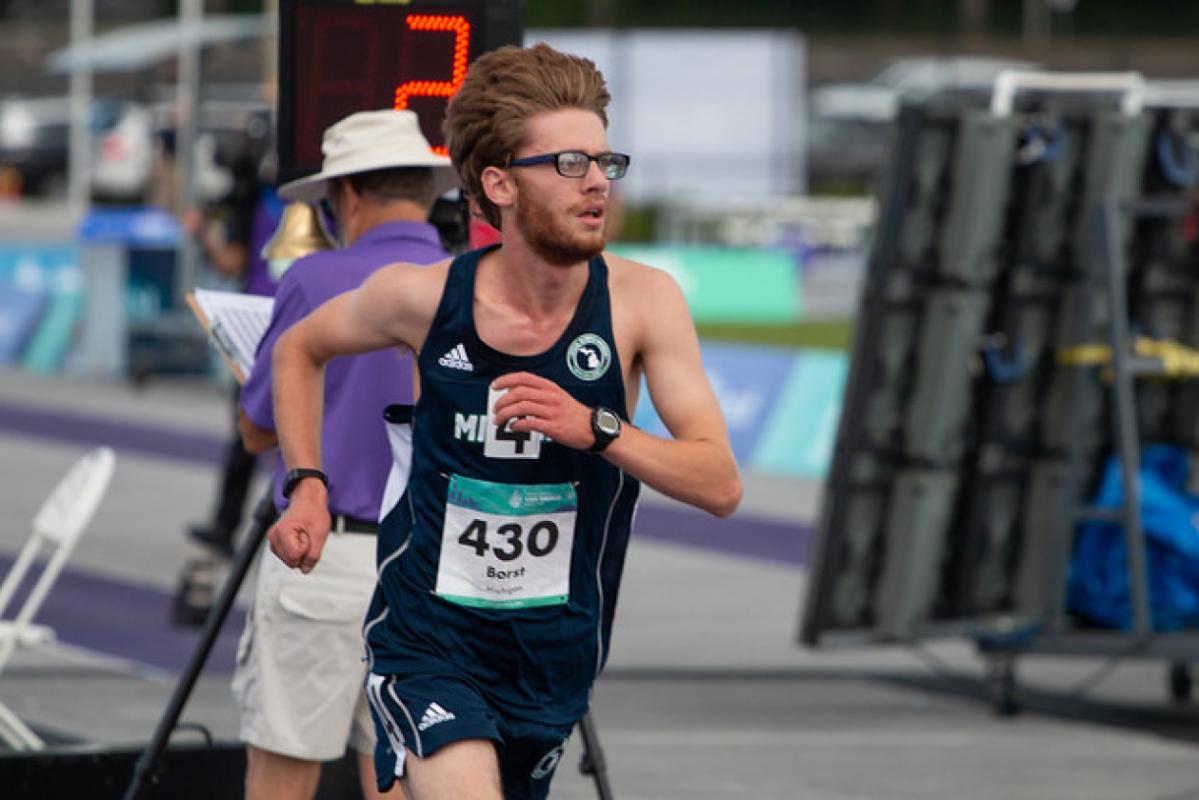 Before he even stepped onto the rain-soaked streets of Hopkington, Massachusetts, 26.2 miles southwest of Boston, Julian Borst made history as the first Special Olympics Michigan athlete to qualify for the Boston Marathon. The 22-year-old Kalamazoo native made the most of the opportunity and did not disappoint, finishing the Patriot's Day race in a time of 3 hours, 5 minutes and 8 seconds (a pace of 7:03 per mile).
The 2019 Boston Marathon was the third career marathon for Borst. His first came back on September 8 at the 2018 Last Chance BQ.2 Marathon in Grand Rapids where Borst qualified for Boston with a time of 2 hours, 54 minutes and 33 seconds. Borst's second career marathon came in November at the 2018 Monumental Marathon in Indianapolis, finishing in a time of 2 hours, 58 minutes and 18 seconds.
Borst burst onto the running scene last summer after dominating the long distance events at the 2018 Special Olympics USA Games in Seattle where he won gold in the 10,000-meter, 5,000-meter and 3,000-meter races. Borst's strong showing garnered him national media attention from ESPN and ABC.
Borst was one of five Special Olympics athletes from the United States among the 30,458 participants in this year's Boston Marathon:
• Julian Borst (Kalamazoo, MI) - Age 22 - 03hr:05min:08sec
• Andy Bryant (Woodinville, WA) - Age 37 - 03hr:14min:59sec
• Andrew Peterson (Indianapolis, IN) - Age 26 - 03hr:43min:06sec
• John Almeda (Sacramento, CA) - Age 24 - 03hr:52min:03sec
• Ernie Roundtree (East Stroudsburg, PA) - Age 35 - 06hr:26min:58sec