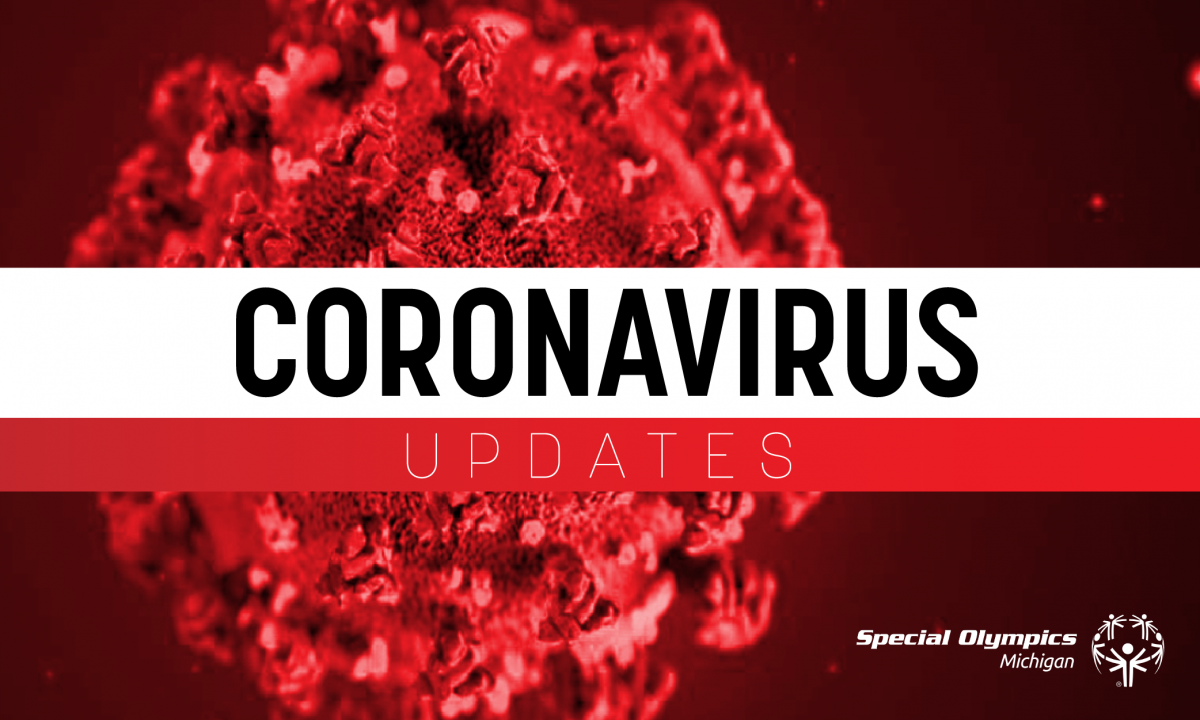 Updated: March 27, 2020
Due to concerns related to the spread of the coronavirus, and from the Guidance of Special Olympics International (SOI) and the Centers for Disease Control and Prevention (CDC), Special Olympics Michigan has made the decision to extend its postponement of in-person events through May 31, 2020.
This includes all sport, training and competition activities as well as all in-person fundraising events.
Among the state and regional events impacted by this announcement are:
State Summer Games in Mt. Pleasant

State Basketball Finals in Grand Rapids

Regional Spring Games events

Regional Gymnastics events

Champions Together Breakfast in Detroit: rescheduled for July 31

Athletes Like Audrey Luncheon: rescheduled for August 24
We know that this is a difficult message to deliver, but this decision was made with everyone's health and safety at the center.
The State Summer Games is SOMI's largest event with 2,900 athletes and an additional 3,400 coaches volunteers, chaperones, family members and spectators attending each year. We are currently working on rescheduling and modifying the State Summer Games with a tentative placeholder for the week of July 20, 2020. The Games will most likely be a modified one- or two-day event with the location and sports offered still to be determined. We will update you as more information becomes finalized.
Special Olympics Michigan will continue to reevaluate the situation with Special Olympics International and local health departments and will provide guidance and updated information as needed.
Illness Prevention Tips:
If you are exhibiting symptoms of the virus, contact your physician.
Staying Healthy:
Keep moving

Exercise at home (30 minutes each day)
Endurance, strength, flexibility and balance exercises 
Ideas: To maintain fitness levels, challenge yourself (example: walk for one minute, run for one minute or jog for one minute, sprint for 30 seconds, repeat)

Eat healthy

Eat well-balanced meals. Half of your plate should be fruits and vegetables and half should be lean protein, whole grains and dairy
Eat healthy snacks like apples and peanut butter, low-fat yogurt with berries, carrots and celery with hummus, small handful of almonds

Stay hydrated

Drink at least 5 bottles of water at day (80 total ounces or more)
Additional Resources: